With an excellent knowledge of multiple dance disciplines, choreographers compile many dance steps to create a dance routine that expresses an artistic vision. Choreographers must be both artists and translators. They have to study a piece of music and find a way to translate the meaning of the piece through their movements. Choreographers must communicate these movements to a group of dancers in a clear way, helping the dancers portray these stories onstage. Beyond teaching steps, choreographers must consider multiple moving parts while creating a dance piece. Choreographers need to create a piece that supports the size of a cast, costume changes, set design, and lighting of the performance. They must know the track for each dancer involved in the piece and how each dancer helps to bring the entire artistic vision to life.
Daily tasks for a choreographer can vary depending on the type of project a choreographer is working on. If a choreographer is working on a dance piece for a dance troupe, studio, or special event, they must first choose a piece of music to accompany a routine. Sometimes, a client will provide the choreographer with a piece of music they'd like to have choreographed. The choreographer must then study that piece of music and any accompanying materials to understand the story or message they want to communicate to the audience. Once they have found the story, a choreographer will begin to develop ideas for the dance, usually keeping track of movements through notes, sketches, or recordings.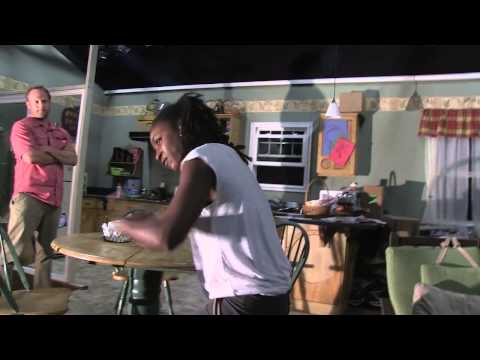 While developing the dance, choreographers must keep in mind what the skill level is of the dancers they are working with. This could range from beginner to professional levels of difficulty, depending on the clients they are choreographing for. Once the dance has been choreographed, the choreographer will direct rehearsals where they will instruct dancers on how to perform steps and on technique that will help the dancers achieve the desired look. Each choreographer will find their signature style and learn how they can best communicate these stylistic movements to their dancers.
If a choreographer is working on a show for stage, film, or TV, they may have additional duties. This could include
auditioning performers and teaching short dance combinations at a dance call;
assisting with costume design, lighting, or other artistic elements of a show; or
directing movement to help with scene transitions.
There are many ways a choreographer continues to work outside of rehearsal. To keep up their skills and continue to learn, choreographers must study new and emerging dance styles and techniques to add to their repertoire of movement. By taking classes with other top choreographers, you are constantly learning and growing as a dancer and choreographer, gaining new creative ideas and perspectives.